​Excavating Contractor Winnipeg, MB
We'd love to be 1# Excavating Contractor in Winnipeg! It belongs to you to decide! Winnipeg Excavating is a professional trusted excavating company servicing and providing an all around excavation expertise going from Land Clearing, Underground Utilities, Home Foundation Repairs, Septic Tank, Retaining Wall and Hardscaping contracting in the Winnipeg area with absolute professionalism and quality workmanship. We are qualified, trained, and insured excavating professionals that work on a variety of residential and commercial projects with professional manner and competitive pricing. 
Dig Deep: Unleash the hidden potential of your land with our expert excavating services
Our services in Excavation and Demolition extend to road construction and civil projects too! Roads and sidewalks are the lifeblood of any urban or rural area. We offer services which keeps these maintained in a variety of ways: through road design and construction (grading and paving), through maintenance once a project wraps up.
Request A Free Instant Quote
Excavation is the process of digging up earth, rock, gravel, or other materials from a site. It is often done in order to reach buried utilities, foundation footings, or to create an opening for something else such as a basement or swimming pool using graders, excavators, bobcats, and other heavy machinery.
From the Ground Up: Build Your Dream Home with the Help of a Residential Excavating Contractor
Winnipeg Excavating has completed hundreds of ventures for houses, chalets and have various sizes of equipment. Home renovations can be a big task requiring skilled and trained Excavating Contractor. It can also be a big and major way to add value to your house. We connect you with expertise in a variety of home construction areas. 
          Winnipeg Excavating assist with a variety of Residential projects like excavating driveways, pools or sidewalks, land clearing, underground utilities, Sewer and Water, tearing down of various structures like patios, decks, sheds, garages, rooms, or entire houses. And with that start to finish approach in mind, we'll also connect you with the best clean up crews. Whether you are in the market for a new pond, new house, or new backyard, give us a call! We'll be your best bet amongst all Excavating Contractors.
Carve Your Path to Prosperity: Embrace the Power of a Professional Commercial Excavating Contractor !
We additionally have huge equipment including graders, dozers, large excavators, trenchers, dump truck, scrubbers and pulling trucks and more to take on business ventures. Our Excavating Contractors are certified and insured, and are equipped to take on the typically larger commercial construction projects. We connect you with certified workers in all construction areas: excavations and demolitions, concrete pouring and concrete slab removal, land and road grading, asphalt pouring, equipment rentals, material hauling, and so much more. Winnipeg Excavating also offers a variety of snow clearing, ice clearing, and salting services. Contact us and we can discuss your commercial excavation project.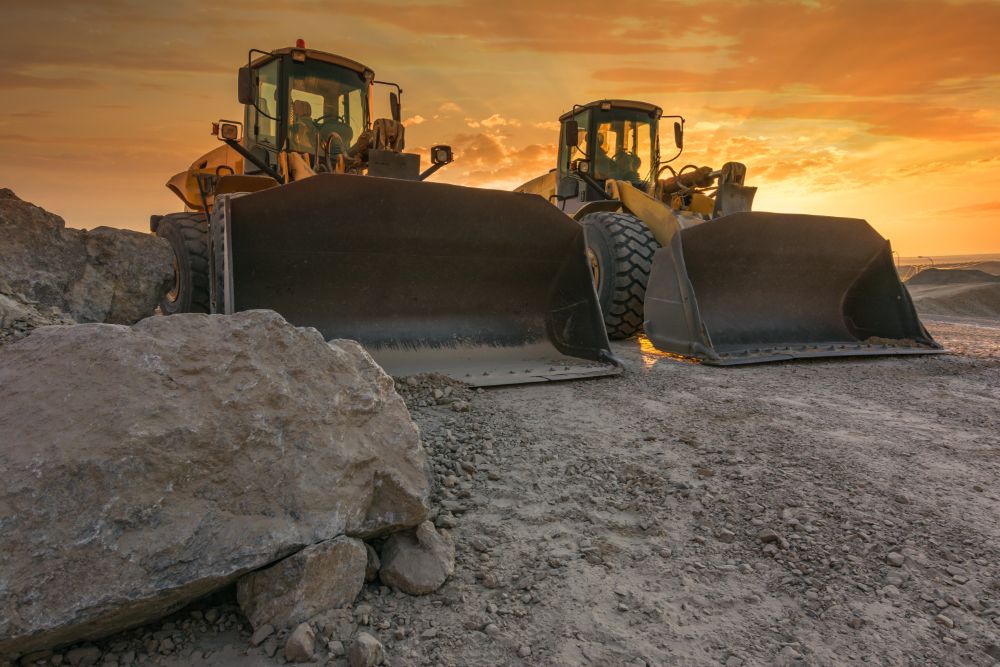 Winnipeg Excavating Contractor
Our high quality excavating services can be used for residential or commercial projects, and include major equipment rentals if needed. Some common excavation projects we are trained and experienced with include:​
Say Goodbye to Sewer Stress: Embrace the Power of Proper Septic Tank Installation!
If you're in the market for professional Septic Tank Installation, and Drainage Systems then you need to talk to Winnipeg Excavating. Our Excavating Contractors offer comprehensive and reliable septic tank installation services. Our team of experts is always on standby to help you choose the right septic tank for your needs. Not only do we have years of experience in this field, but we also have access to the latest technology and equipment, making us the perfect choice for any septic tank installation project. Contact us today to get started!
Building a Stronger Future: The Magic of Foundation Repair
Waterproofing your basement is essential if you want to keep the moisture and dirt away. Whether you have water coming through your basement walls, floors, cracks, doorways or windows we have a reliable, effective solution.    
          You want it to be sturdy and able to withstand the test of time, but you also want it to be watertight. We offer a variety of services that will protect your foundation from moisture.
          We fix cracked foundation walls! If you're looking for Basement Waterproofing, you've come to the right place! Our professional excavator can fix your foundation wall that has started to crack. We use the latest technology and equipment to ensure a flawless finish, leaving your house untouched.
Our Excavating Contractors are working quickly and proficiently and we leave your space with positively not a single flotsam and jetsam to be seen.Our high quality demolition services include a start-to-finish approach that enables you to hire professionals to begin the destruction while ensuring all land and lot clearing is complete. We work on Concrete, Drywall, Rocks, Wood, Organic Waste and are guaranteed to be removed upon completion.
Unleash the Blizzard Beast: Conquer Snow Removal with Ease
Leave the tough stuff to us over the winter! Take a breather knowing someone is taking care of the important Snow Clearing while keeping your property clean. View some of our services below:
Residential snow removal for townhome and sidewalks

Salt spreading on large and small surfaces

Commercial clearing for shopping centers, plazas, strip malls, or sports complexes

Civic/municipal areas for city-owned snow removal and plowing on roads, sidewalks and in parking lots.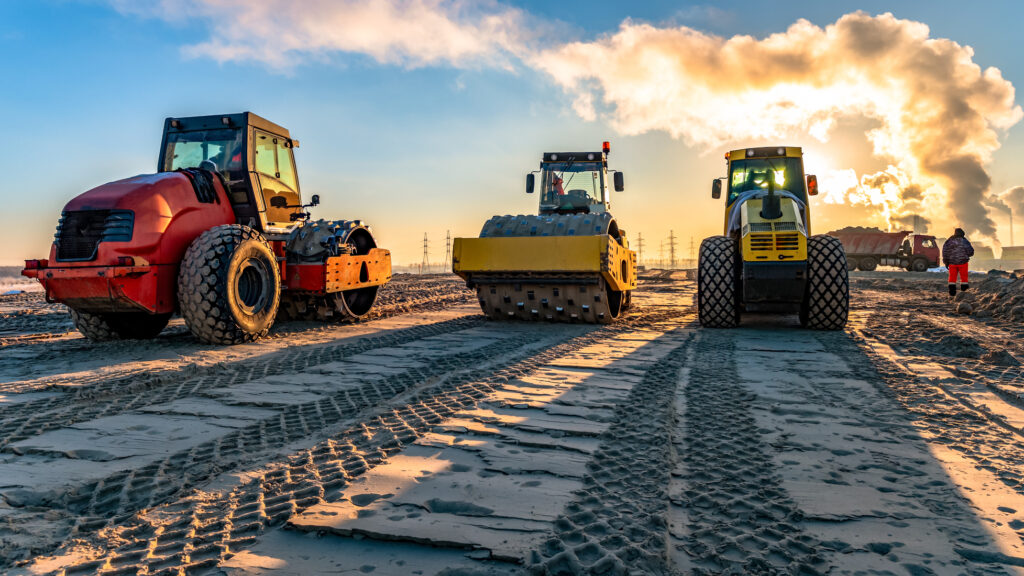 Road construction: Unraveling the mysteries behind the orange cones
We work with municipal and provincial governments and all types of contractors to provide professional grading, concrete, paving and clearing. We're are as committed to safety as we are to quality road work; view some of this work below:
Road design and grading development

Road Construction and paving- concrete and asphalt

Road removal and grading

Rock wall, Boulder Walls and retaining wall installation

Drainage, irrigation, and all types of water management

Subsoil ripping and removal

Backfilling

Slip plowing and deep plowing

Site preparation and site clearing

Safe material/debris disposal
Dare to Dream: Create a Retaining Wall That Transcends Ordinary Boundaries
If you're looking for a reliable and experienced company to install Retaining Walls or Boulder Walls, we've got the right one for you! Winnipeg Excavating Services include the requiring knowledge, skill, and experience. Our team of experts has all three!
      Our team is dedicated to making sure your project is completed correctly, efficiently, and beautifully. We understand that your time and money are valuable. We'll take into account the terrain of your property, as well as any existing structures or design elements that need to be incorporated into the final product.
     We believe in using only top-quality materials to ensure lasting results. Our team will also provide helpful advice about how to maintain your retaining wall so it looks great for years to come. With us by your side throughout every step of the process, you can trust that you're getting an expertly installed retaining wall from a company with decades of experience in this field.
           Winnipeg Excavating is a well-known excavation and construction company that specializes in. Field Drain Installation. Our experienced staff have been providing reliable services for over 10 years and have become the go-to choice for clients requiring quality field drain installation as Drainage Contractors.
          From small residential to large commercial jobs, Winnipeg Excavating can handle it all. We use only the most up-to-date equipment and technology to ensure each job is completed correctly and on time for any excavation work as we operate mini excavator for limited space area.
         If you are looking for an experienced team to manage your field drain installation project, look no further than our Excavating Services. Our professional staff provide excellent customer service and will ensure your project is completed quickly and efficiently while meeting all safety standards.
Trenching: Unearth the Past and Unlock the Future
Are you ready to dig deep with Winnipeg Excavating's top-notch trenching service? We'll carve out the perfect path for your project, no matter the size or scope. Our experienced team will handle it all, from start to finish, so you can sit back and relax.
From our Excavating Company, you'll experience the smoothest excavation process in town. Our trenching experts will navigate any obstacles with precision and care, ensuring your project stays on track. Trust us to deliver exceptional results every time.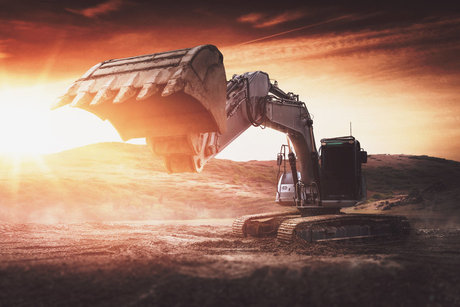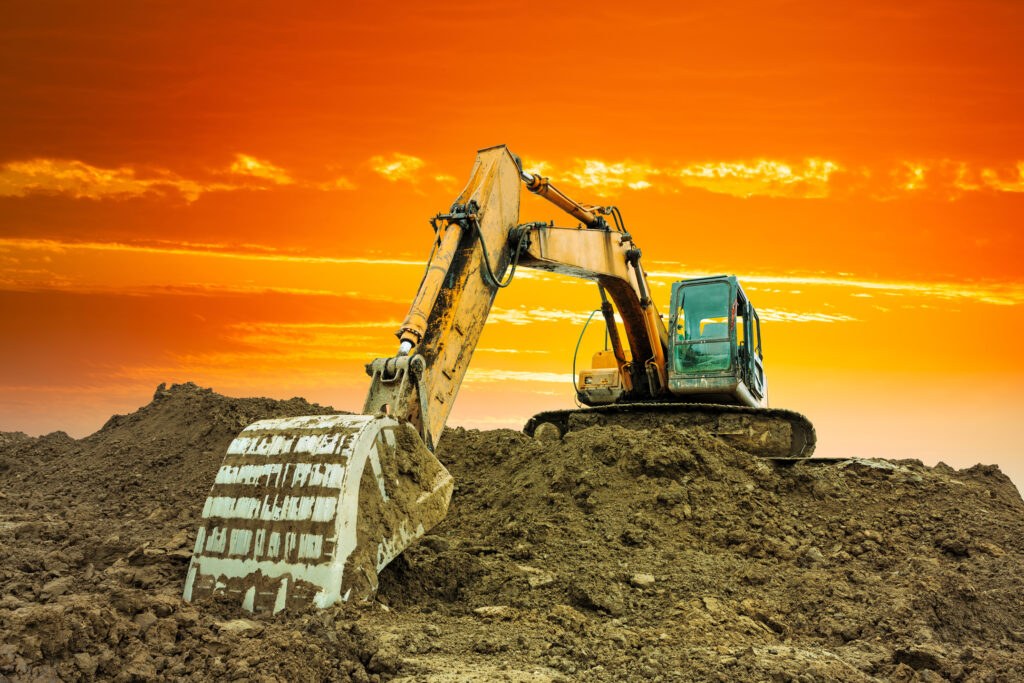 Land Rehabilitation includes two processes: remediation and reclamation. While these two processes are very similar in their goals, they are two different techniques to restoring all environments necessary to our ecosystems.
Land Reclamation
This involves making all the physically necessary changes to the land, terrain, and soil from which resources were extracted- by doing this, we are making the land usable once again.
          Winnipeg Excavating proceed to the removal of certain contaminants from soil or water and replacing the topsoil the right way. We offer both of these services and can connect you with rehabilitation experts, environmental experts, and construction experts who can all work together to ensure the climate we work in is restored to its natural beauty and original state.

          The chemical repair, restoration and rehabilitation to the land, which can be done in a number of ways:
On all services, we offer the start-to-finish approach, meaning we are able to send you different contractors for all the different jobs your project may require. Many of the services we offer work side-by-side with one another, and depend upon one another on larger projects.
          We can also secure certified truck drivers and long haul drivers to assist with clean up, equipment transportation, or debris removal. But if you're not sure exactly which experts you will need for either a residential or a commercial excavation, demolition, earthwork, or snow removal, then don't hesitate to Contact Us with your questions
We will provide you with the highest quality of work on any and all construction needs: excavating, demolitions, debris clearing, road construction, and more. Contact a construction, demolition, or excavating contractor near you today! If you typed Excavating near me then we are the best choice around!!
Digging towards Being 1# Excavating Contractor in Winnipeg, MB
We will provide you with the highest quality of work on any and all construction needs: excavating, demolitions, debris clearing, road construction, and more. Contact us, we are excavation, septic tank, and construction contractor at once! If you typed Excavating near me then we are the best choice around!!
We Craft Elegant Solutions with Powerful Technology
         We realize well a few ventures can be complexed. Laws are changing after some time and getting all the more requesting. We realize as a business how to function and think about condition and guidelines. Prior to continuing, each progression is very much recorded and everybody of our group recognize what they need to achieve accurately and that settles on us a definitive decision for all uncovering work in the Winnipeg area. Call us to confirm on the off chance that we can serve your zone. We are fully insured.
We will give you exact arrangement for your excavation; what it requires for labor and hardware including an exact course of events. A strategic be basic in structure however complexed on the field. We ensure you know precisely each progression of the procedure, since we realize you are the most notable individual to serve each and every time.
Visit our Trusted Excavating Contractor Company at Pittsburgh PA Basement Waterproofing
All the Tools You Need to Succeed
  At Winnipeg Excavating, we have built an enterprise with strong willed individuals full of passion and a well developed work ethic. When we put them at the command of their heavy machinery, we know 100% they are where they should be. The management has years of experienced and very little comes to their surprise, we can anticipate very well in advanced and can precisely determine when our work will be completed. We truly are proud to finish each day with as much energy as when we started it!!
Testimonials:
Winnipeg Excavating rapidly gave me an estimate a decent time frame to do the work on my property. They came and got all I needed in 2 days, I had the chance to look at them and you could tell they are well organized! Matt P.
*This is a Third Party Website*