Snow Removal Winnipeg, MB
Did you know that some places in Manitoba can see up to 200cm of snow in a year? That is a ton of snow! On average, we experience anywhere from 100-175cm of snow each year as Manitobans. And we know that this much snow means a lot of time dedicated to shoveling and ice-chipping.


On top of the snow, we must also face dangerous ice each winter on our driveways, Roads, sidewalks and decks. Snow removal is an essential part of living where we live so we can keep all common areas safe- for you, for your family, or for your patrons and customers. Ignoring the build up of snow and ice in these places can make way for serious injury, and serious liability issues. We can connect you to plows and full fleets of snow removal trucks for all projects, big or small. We offer services for all residential, municipal and commercial snow removal and plowing.
Request A Free Instant Quote
We connect you to snow removal professionals, who are available 24/7, to help with all types of snow and ice clearing: 
Residential parking lots, alleyways, and residential sidewalks; 

Industrial and oilfield job sites, warehouse lots and loading areas;

Salt spreading; 

Commercial clearing for shopping centres, plazas, strip malls, or sports complexes.; and,

Civic/municipal for city-owned properties.
Avoid risking anyone's safety by calling us today to get connected with snow and ice removal specialists. These are jobs which can come up on us fast, and which can grow quickly. These are also jobs which can come at unpredictable times (we get the odd September snowfall!), so Winnipeg Excavating anytime, 24/7- whenever the snow hits!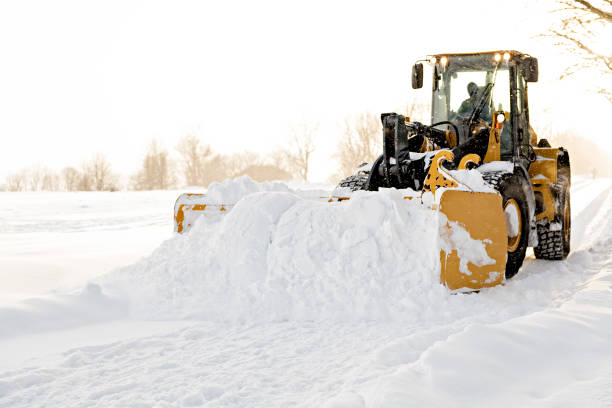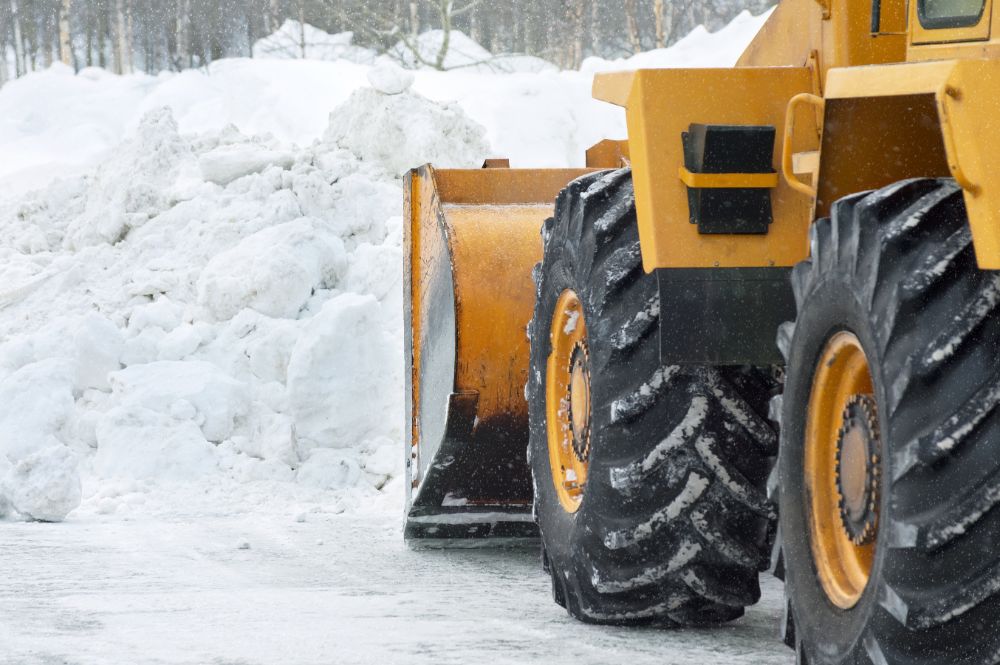 Top Notch Residential Snow Removal in Winnipeg, MB
When it comes to residential snow plowing, Winnipeg Excavating is the name you can trust. Our services are not only quick and efficient, but we also take pride in providing exceptional customer care. We understand the importance of keeping your property safe and accessible during the winter season.
Sidewalk Clearing: We offer personalized methods to ensure that your sidewalks remain clear of snow. Whether it's shoveling, using a snowblower, or de-icing with sand, we have the expertise to keep your sidewalks clean and safe for walking.
Salt: While salt can be effective in removing minimal ice buildup and snow, it may not be efficient for larger snowstorms. However, we can provide salt application services to help prevent ice formation on your property.
Driveway Clearing: We prioritize the clearing of your driveway to ensure it is safe and accessible. With our top-notch equipment, we can remove any snow or ice, making your driveway safe for both walking and driving.
Snow Shovelings: Not every snowfall requires heavy-duty equipment. If there is light snow, we can manually shovel it off your sidewalk or driveway, ensuring they are safe and clear.
Snow Blowing: For heavier snowfalls, we have powerful snow blowers that can quickly and efficiently clear the snow from your sidewalks or driveway. Our equipment is designed to handle even the toughest winter conditions.
Contact us today for a free quote on residential snow removal services in Winnipeg. Let us take care of your snow plowing needs so you can enjoy a safe and hassle-free winter season.
Commercial Snow Removal at its BEst!
Not all snow removal companies are created equal. Some lack the necessary equipment to tackle large-scale jobs, while others are understaffed and unable to complete the work in a timely manner. Before selecting a snow removal company for your commercial property, it is crucial to consider their capabilities and services.
Equipment is a key factor to consider. Many companies lack the necessary equipment to handle snow removal for large commercial properties. At Winnipeg Excavating, we have top-of-the-line equipment, including truck plows, skid steers, front-end loaders, and sanding/salting trucks. Our equipment is always well-maintained, ensuring that it won't break down and cause delays.
Services offered is another important consideration. Not all companies provide the same range of services, and it's essential to find one that meets your specific needs. Winnipeg Excavating offers comprehensive snow removal services, including snow plowing, shoveling, de-icing, salt spreading, and even the relocation of large snow piles using our equipment.
Weather monitoring is a priority for us. We closely monitor the weather to ensure that we are prepared to remove snow promptly after a snowfall. You won't have to scramble to contact us; we'll already be on top of it.
Our reputation speaks for itself. We have built a strong trust with our clients in Winnipeg, thanks to our reliability and efficient service as a commercial snow removal company. Our clients' testimonials attest to the quality of our work.
Contact us today for a free quote on commercial snow removal in Winnipeg. Let us handle your snow removal needs with professionalism and expertise.